Flower Face Leggings - (Five Designs)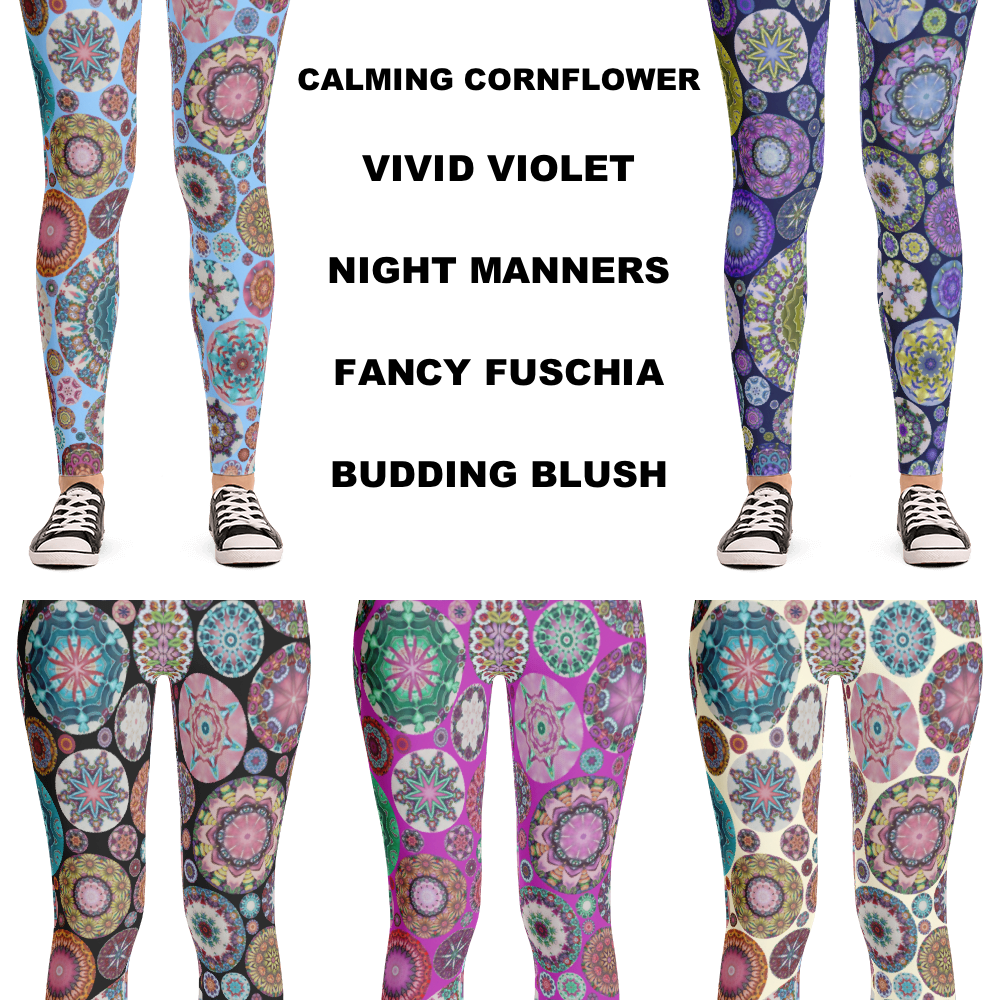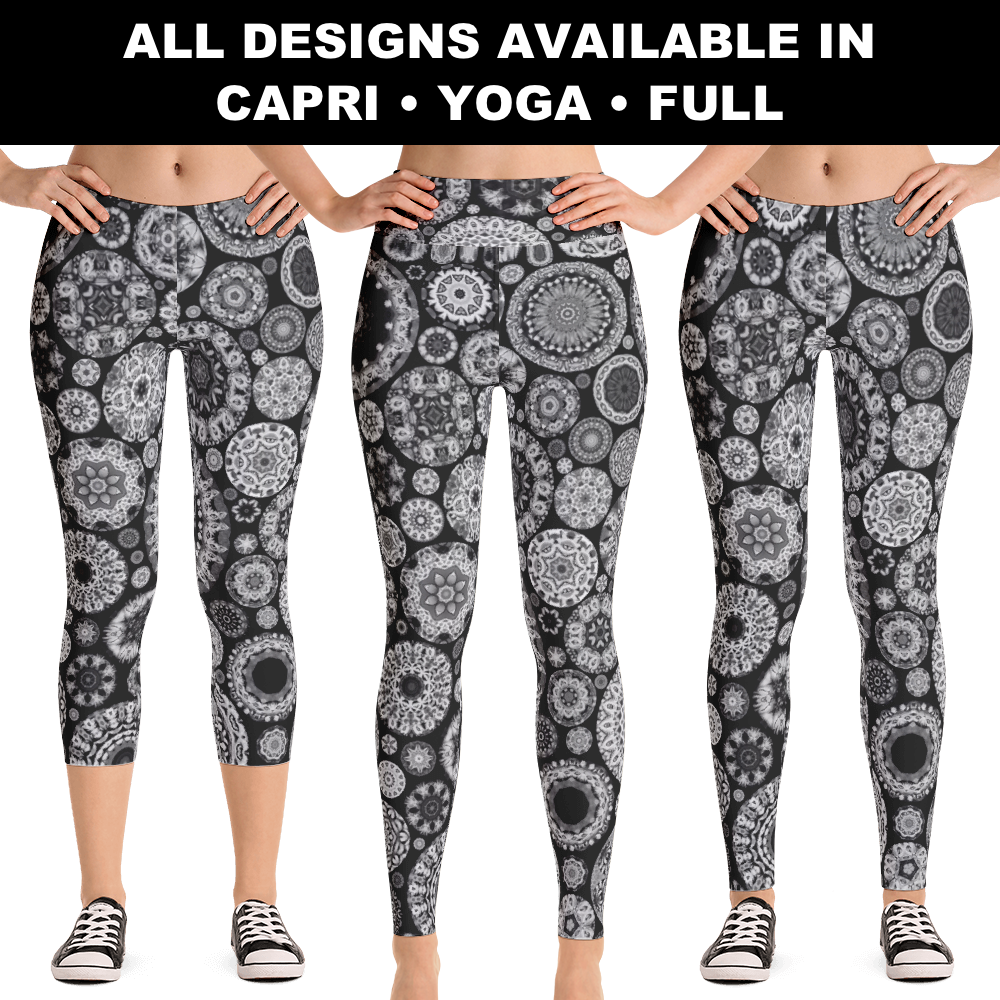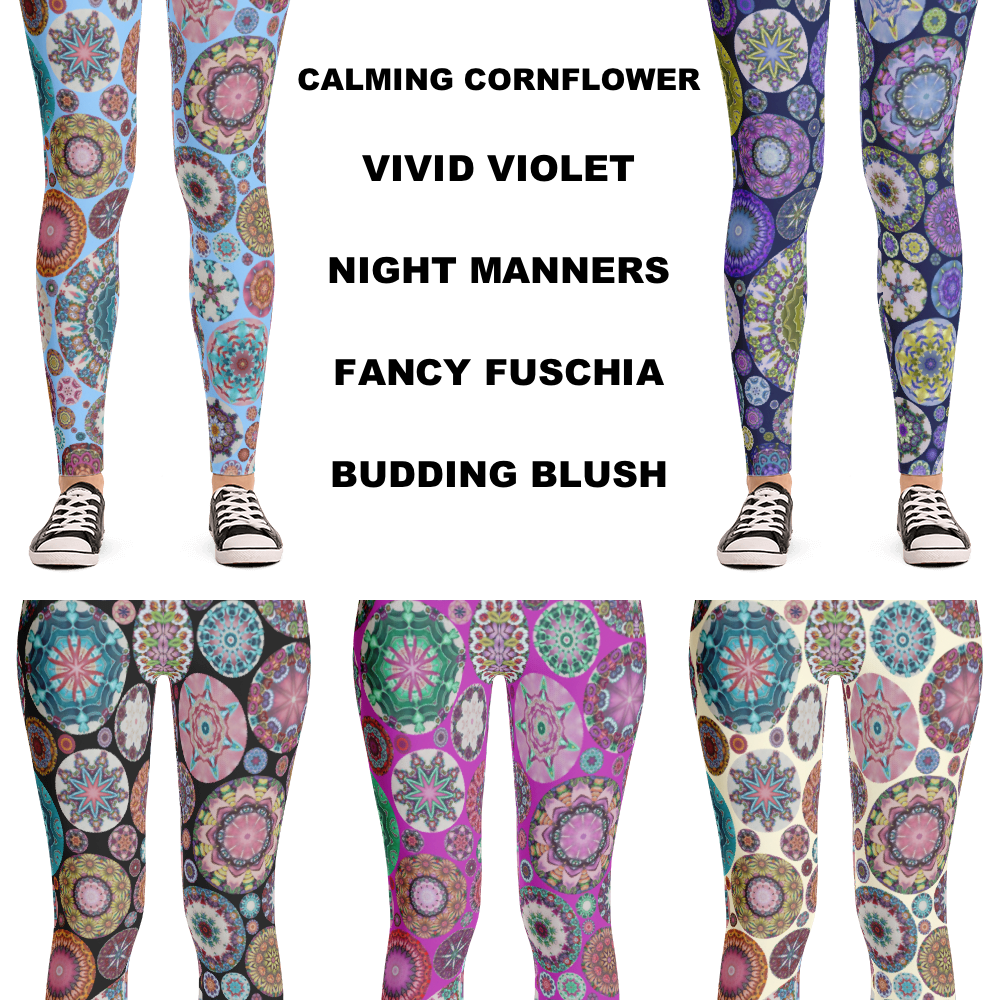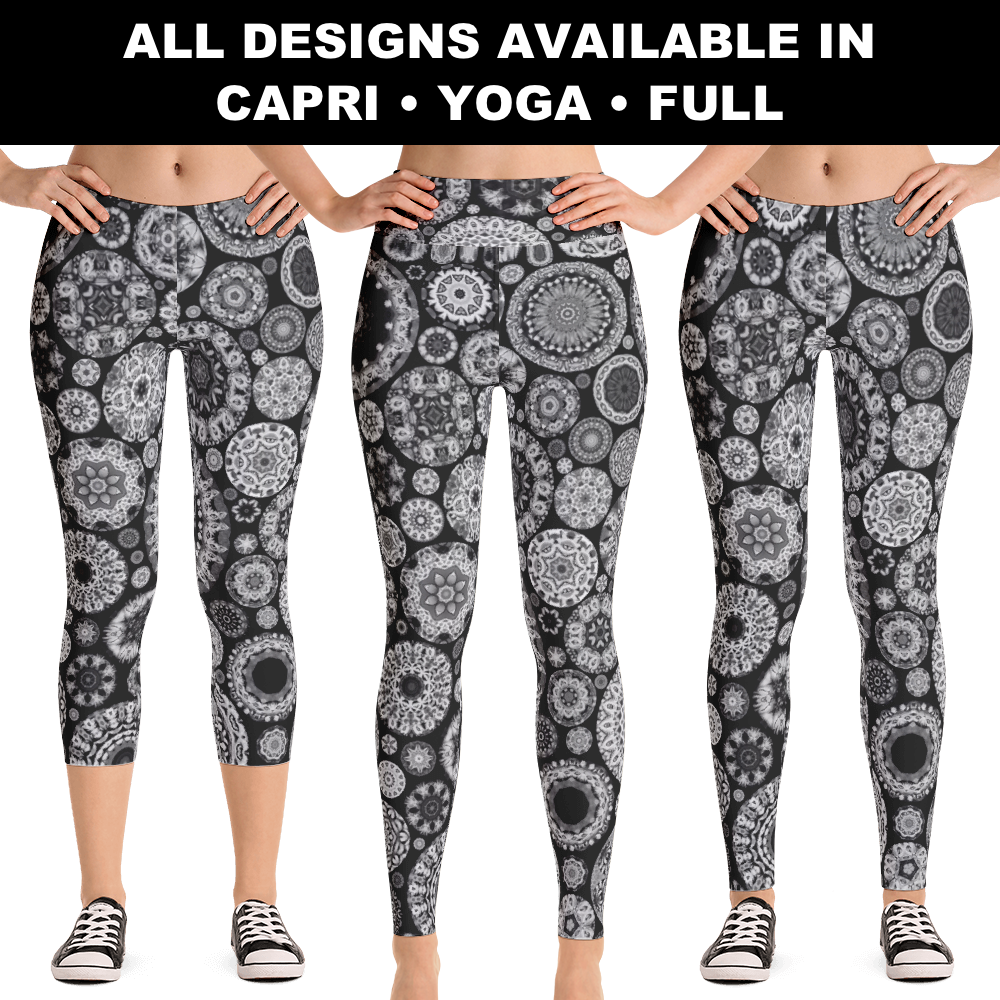 Flower Face Leggings - (Five Designs)
PLEASE NOTE: These are made to order, please expect around 2 weeks for delivery.
This Flower Face Kaleidoscope design was created from my painting, It Isn't Manners, from my Alice in Wonderland inspired paintings, the Wasp in a Wig series.
This colorway features the Flower Faces in Budding Blush, Calming Cornflower, Fancy Fuchsia, Vivid Violet or Night Manners.
Available in size XS-XL, Full, Yoga, Yoga Capri or Capri Styles
Fabric: 82% polyester, 18% spandex
Imported fabric that's printed, cut, and sewn in California
Four-way stretch, which means fabric stretches and recovers both on the cross and lengthwise grains
Made of a microfiber yarn, which is smooth and comfortable
Elastic waistband